Dogtown SA is a great example of a what it means to be a Not For Profit Organisation. They are driven purely by a love for what they do and the care of misunderstood dogs.

Located close to Hartbeespoort the Dogtown rescue center is a place for dogs that have behavioral issues, Dogtown rehabilitates and trains them so they can be adopted into loving family homes. Unfortunately, as with any NPO it is never an easy task to help, with large food and shelter expenses the team of 25 rely on the donations of companies to keep tails wagging.
Tracy Mcquarrie, founder of Dogtown represents a glimmer of hope to these animals, along with her team they attentively work with over 150 dogs on the property. "The unsung heroes of Dogtown are the caregivers and staff that get up every morning to make these dogs lives better, and I think they are totally underrated. You can contact any of them at any time of the night, if there's a thunderstorm they all go away from their houses to come and help the dogs and they don't earn huge amounts of money, they do this because they love the dogs and I think people like that are very few and far between" says Tracy.
Dogtown is a last resort for a lot of the animals in their care, and as a pro-life, pro-second chance organisation everything is done within their power to save a dogs life, unfortunately, it is not always possible as some rescue dogs reach them with medical problems that can not be fixed or at a very old age.
Over the past few years Dogtown has had to say goodbye to some of the dogs that have come their way, and for an organisation as passionate and loving as theirs, it is never an easy thing to go through. Dogtown has kept the ashes of the dearly departed furry friends, waiting to do something special to commemorate and celebrate their lives, and so an idea was born.
Biotree.earth and Dogtown have joined up in an effort to raise funds to create a memorial forest on the Dogtown property. The forest will create a green space for them to pay respect to the dogs who have passed away and leave behind a living legacy that has a positive environmental impact.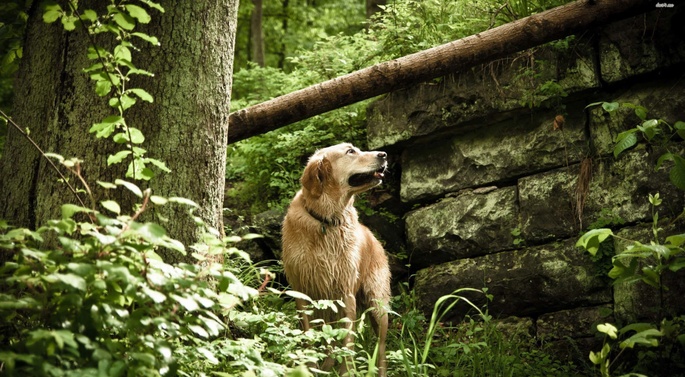 A Chuffed.org crowdfunding campaign has been set up to gather donations from all over the globe. All the funds raised will go towards 60 Biotree Urns for the memorial forest as well as food for the other dogs in their care. The campaign has no end date and people are encouraged to keep donating even if they reach the target, as all additional funds will go towards food and shelter.
Help spread the word by sharing this article and let's all keep the tails wagging at Dogtown SA